Exchange Screenshots
This information is created during the installation configuration wizard and is used to read the Microsoft 'Message Hygiene' entries in Active Directory (white/black lists etc.).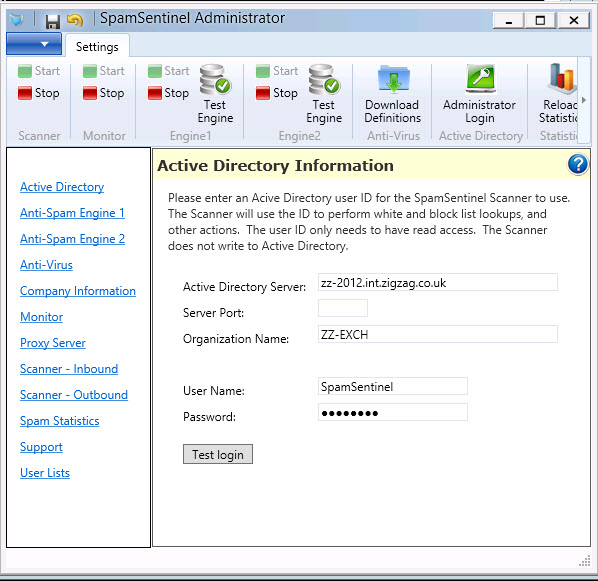 Anti-spam Engine 1/2 screens show connectivity settings. These should not need to be changed.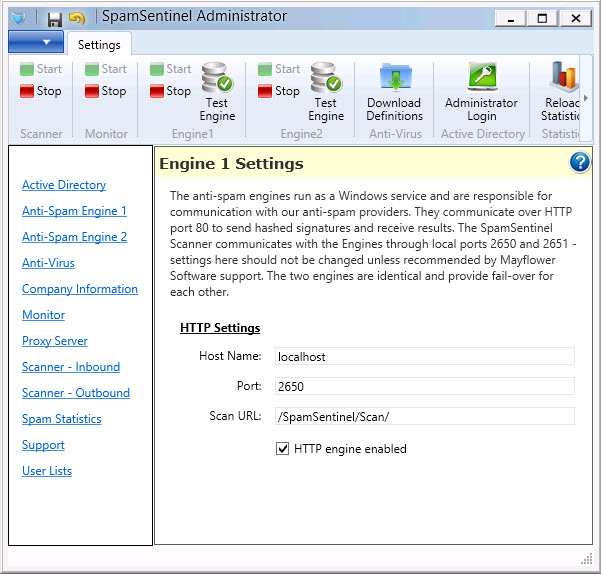 Anti-virus configuration screen. Enable inbound/outbound scanning for malware and adjust options for folders and update intervals.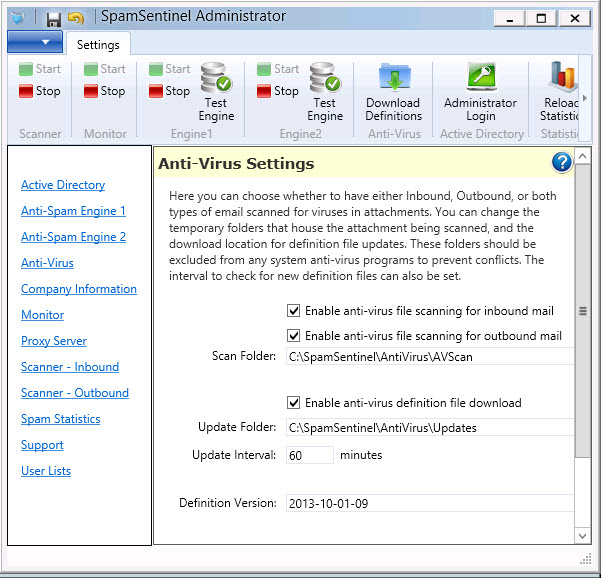 Company and licensing information. Your code will be sent with your trial email or as part of your ongoing subscription.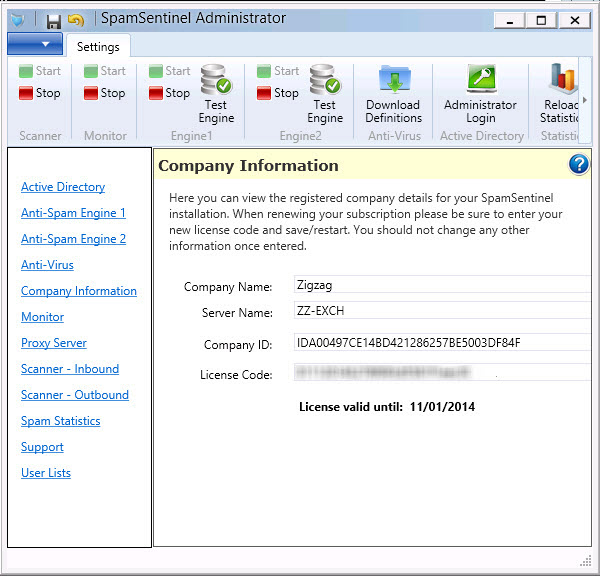 Proxy server settings. These can be set during the install configuration wizard, so SpamSentinel can access the anti-spam catalogue servers.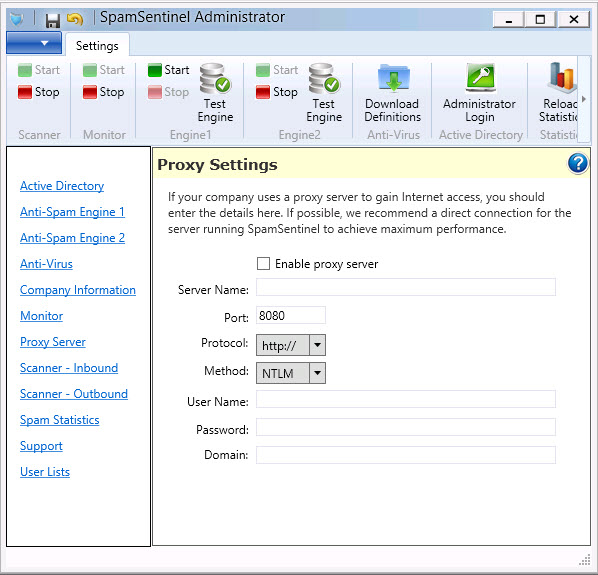 Inbound email scanner options. Delete, Quarantine, send to the Junk Email folder or simply log the results in the Event Logs. The choice is yours.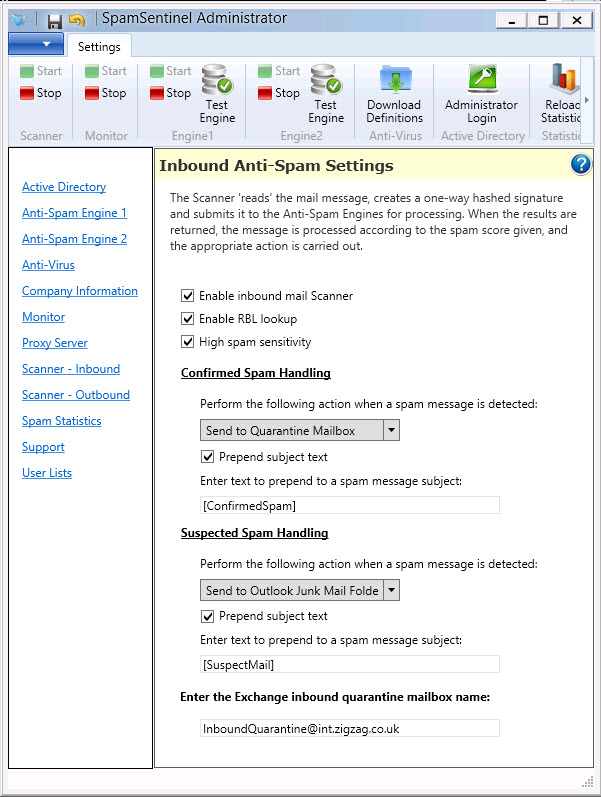 Outbound email scanner options. Delete or Quarantine suspicious outbound email, the sender can be notified as well.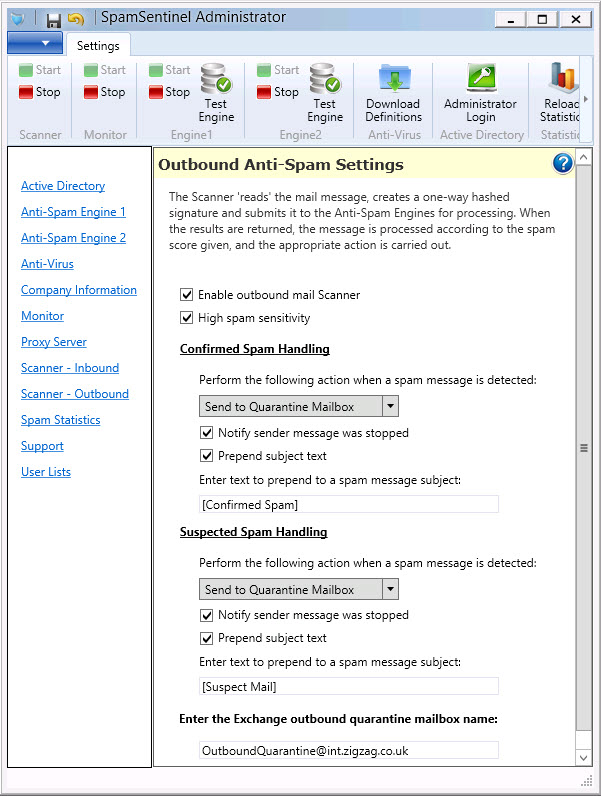 Daily statistics logging - great for those weekly IT meetings.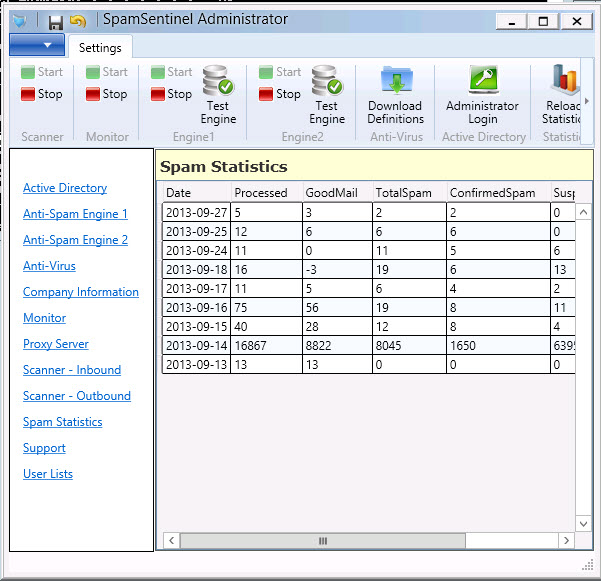 List management - no more typing convoluted commands into the Exchange Powershell for white and blacklists! Also 'bypassed recipients' (do not check email to these people) and 'Included Recipients' (only check email to these recipients - Perfect for a pilot roll-out of a few people).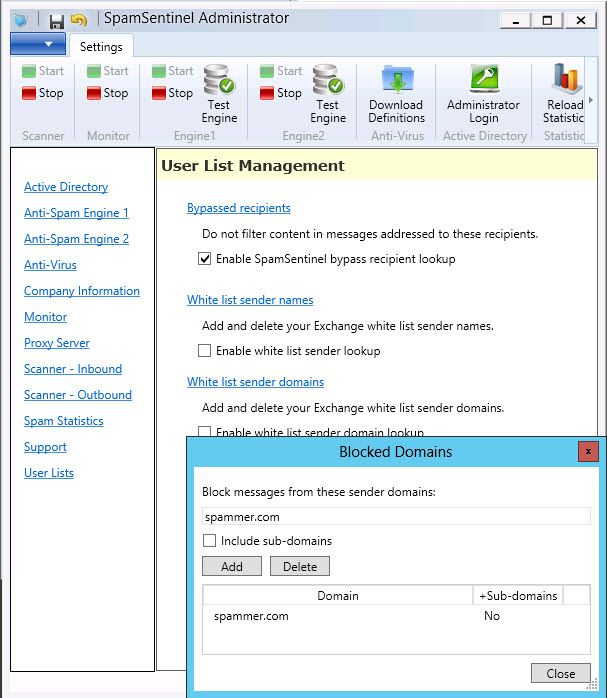 Installed SpamSentinel services. The SpamSentinel Monitor keeps a health check of your SpamSentinel installation and also downloads anti-virus updates.